DGM 4 Parts is a one of the top suppliers of electronic components. It is also a cutting-edge online provider of component information needed by engineers and purchasers in the electronics industry. In addition, DGM 4 Parts is a world-class provider of excess inventory management services and enterprise solutions.
DGM 4 Parts is a primary source of electronic components offering competitive pricing on components in stock, as well as purchasing services for scheduled (just-in-time) deliveries, vendor consolidation, and bill of materials fulfillment. It also serves as a secondary supplier that can locate hard-to-find, obsolete, and shortage parts for customers by tapping over 5,000 suppliers around the world.
DGM 4 Parts' Excess Inventory Management Services provides a full suite of inventory services, sales organization, and extensive online partnerships. Excess inventory handled by DGM4Parts gains exposure in multiple online marketplaces used by thousands of potential buyers around the world.
Visit the DGM4Parts website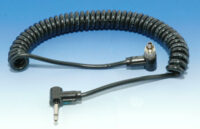 Paramount cords are a designer and manufacturer of professional photographic cords and connectors.
Founded in the mid 40's, Paramount Cords have continually grown and evolved to meet the changing needs of the professional photography environment. The current product range includes:
Sync cords

Pocket Wizard cords

Umbrella Brackets

Strobe Dollys

Y and Custom cords
---
Paramount's capabilities include insert molding, prototyping, and short run injection molding, ensuring that all products are entirely manufactured in house, allowing for complete flexibility and customization of their products.
Visit the Paramount Cords website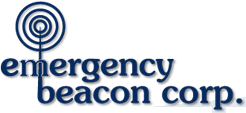 Founded in 1968, Emergency Beacon Corp. (EBC) is a recognized world leader in the development, production and sales of avionics used in aviation related search and rescue. With full government approval on all its models, EBC has sold more search and rescue equipment than any other company in the world. All products are designed by professional engineers and are supported by a full array of service technicians.
Emergency Beacon Corporation has a complete line of EBC 406-series emergency locator transmitters. There are several different models, some for cabin mount, some for aft mount and some for helicopter use.
Both private industry and governmental agencies, here and abroad, have utilized the manufacturing experience and design expertise of our company. Drop beacons, tracking systems, direction finders – almost any type of specialized transmitters and receivers for security systems, aviation/aerospace, scientific measurements, search and rescue, safety and other applications can be developed on time and within budget by Emergency Beacon Corporation.
Visit the Emergency Beacon Corp Website